Holly's Tacky Christmas Lights

Lighted Boat Parades
The Lighted Boat Parades are typically held either the first or second Saturday in December.
Events are FREE and open to the public.
Be sure to dress warm for these outdoor events.
High seas and strong winds can cause cancellation.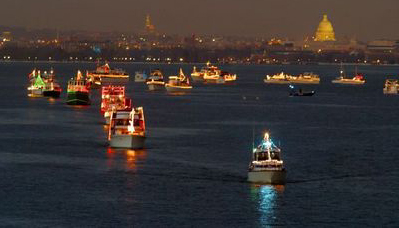 - Held Rain (Snow) or Shine
Alexandria Marina At the foot of Cameron Street, Behind the Torpedo Factory Art Center.
The parade begins at Alexandria's waterfront and culminates at Washington Channel at Water St. off of Maine Avenue, Washington, DC
View my photos of 2011 Parade


Boat Parade at Washington Channel, Water St. off of Maine Avenue, Washington, DC
A magical night of merriment on the Potomac River.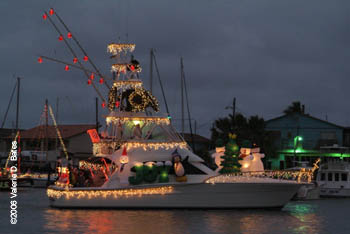 Eastport Yacht Club Lights Parade - An annual holiday tradition with more than 70 power and sailboats showing off their holiday decorations through the Annapolis Harbor.
Annapolis City Harbor (410) 267-9549.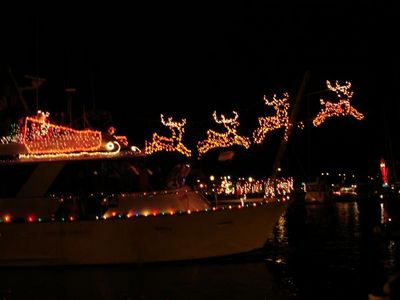 The 32nd annual Christmas Walk Friday and Saturday, December 1-3, 2016. Part of the 3 day Solomons Christmas Walk (can be seen from most Solomons restaurants) Weather Permitting, the parade will start at the Solomons Island Yacht Club at 6:15 pm, go around the point and up the Patuxent to the bridge. They will retrace this route but continue up Back Creek before returning.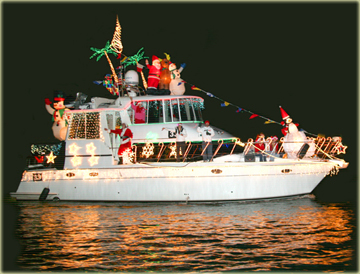 The Colonial Yacht Club organizes this event and it dates back a dozen years. Boats adorned in colorful lights move in formation, up the beachfront of the Town of Colonial Beach, and then make their way back to Monroe Bay.
24th annual holiday tradition with boat owners showing off their Christmas light decorations.
Viewing sites are available in Chesterfield and Henrico counties and the city of Richmond
More: 804-717-6688

Last Update: 11/08/2016